August 10, 2023

Maria Liz Aquino: Discovering The Beauty of Ikebana and Washi
Aatonau article
---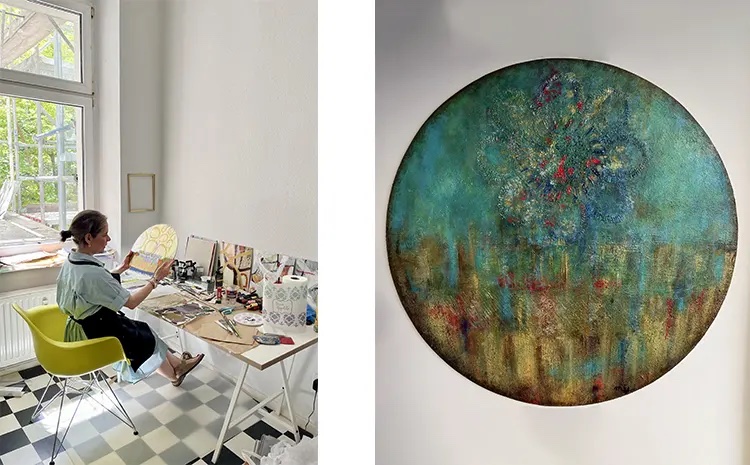 María Liz Aquino is a Paraguayan visual artist and expert in Ikebana who has spent her formative years in her home country until the age of 19, before moving to Germany for language studies. Her life took a global turn following her marriage, as she journeyed through countries such as Germany, Switzerland, the United States, and Japan, due to her husband's diplomatic assignments. This life of perpetual exploration has been a pivotal influence on her artwork, with her stint in Tokyo, Japan, serving as a significant creative catalyst.
In Tokyo, she delved into the world of Washi, a Japanese paper variant, and honed her skills in Ikebana at the distinguished Sogetsu School. The unique textures, vibrant colours, and versatile patterns of Washi have deeply inspired María Liz, serving as the foundation for her collages. This influence extends beyond her use of materials and is discernible in the colors, compositions, and overall aesthetic of her recent works.
María Liz's artistry is not confined to using traditional mediums. She has innovated by designing her own paper and experimenting with acrylics, markers, and crayons. The quest for new materials is a constant theme in her work, emphasizing the vast scope for material use in collage art.
Read the full article: Maria Liz Aquino: Discovering The Beauty of Ikebana and Washi By Agela Li
---